WElcome to Best Tiling: Roselle Tile Company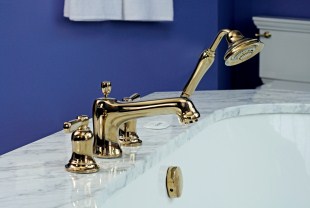 Since 1997, Steve Best has operated as the master installer for Best Tiling (formerly named Best Tiling Ceramic and Marble).  Steve's emphasis from the beginning was to bring his mastery of traditional Italian tile setting skills to a client base that values skill, speed, and the wonderful aesthetics of natural stone, porcelain, and ceramic tile.  Best Tiling now manages multiple master level tile setters and has expanded its services from custom tile work to full bath and kitchen remodeling, design services, and maintenance and repairs.  Our Roselle tile company continues to be family owned and managed.
Best Tiling - Roselle Bathroom Tile
All of our tile professionals in Roselle are dedicated to their work and pay close attention to the small details of each tile job and process. As a reputable tile company in Roselle, we can provide you with professional Roselle bathroom tile installation, tile repair, tile flooring and more.
Roselle Floor & Wall Tile
Our Roselle tile company has the answer to all of your questions and concerns regarding our tile services. We are able to provide you with the information on tile products and services which can help save you money and time. As a professional tile company in Roselle, we have a staff of highly-knowledgeable and trained tile experts that strive to go above and beyond to make sure that you are completely satisfied with your tile job.We also provide the following:
Floor Tile
Tile Floor
Tiles
Ceramic Tiles

Wall Tile
Floor Tiles
Tile Floors
Tile Repair

Tile Flooring
Wall Tiles
Tile
Tile Installation
Roselle Bathroom Remodeling
If you do are not thinking about changing your bathroom's infrastructure, some good projects to complete are the floor tile, countertops, wall tile and fixtures. A few things you may consider in making changes are trend and longevity. It is enticing to go with what is new during renovation venture but keep in mind that a trend will always be a trend. Having a bronze colored faucet is a good idea but if you do not feel like redoing this kind of Roselle bathroom remodeling project once every ten (10) to twenty (20) years, opt for standard choices that have trendy accents. 
Services We Provide in Roselle, Illinois
What Our Roselle Clients Are Saying About Us
"Steve and Doug were on time, professional, personable and fun to be around. All work was done on time, area was cleaned each day. Quality and design tips were just right."

- Mike & Judy Walsh Lisle, IL | Rated: 3 / 3
If you are looking for a tile company in Roselle then please call (630) 868-3711 or complete our online request form.